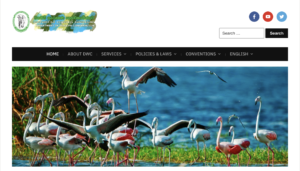 STEP 02 – Go to SERVICES > eServices > Day Visitor eServices https://www.dwc.gov.lk/eservices/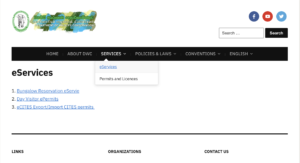 STEP 03 – Reserve park Permits Online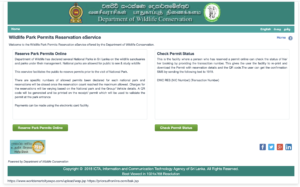 STEP 04 – Read the instructions and click Proceed button at the bottom of the page to continue.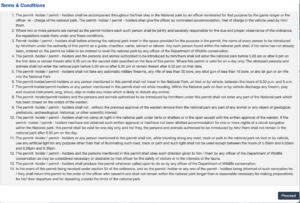 STEP 05 – Select the date and the National park you want to visit from the dropdown list

STEP 06 – Fill out the reservation details

STEP 07 – Fill out the details of your group (Must include drivers, guides, etc.)

STEP 08 – Fill out the vehicle information and click NEXT.

STEP 09 – If the details are correct Proceed to Payment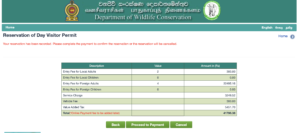 STEP 10 – Complete the payment and save the receipt to produce at the park entrance. A printed copy (With QR code) of the receipt would be more convenient.